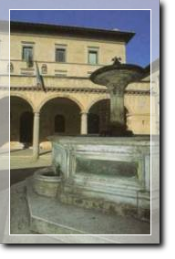 Chiusi
In Etruscan times, on the southern edge of the Valdichiana, stood the town of Chamars, powerful enough, in that period, to defeat Rome.
In the historical centre, with its medieval architecture as well as styles of the granduchy, remains of the Roman structure can still be seen which were built on top of yhe pre-existing etruscan town.

The Museo archeologico nazionale contains excellent Etruscan finds and Greek ceramics from the contryside around Chiusi; the funeral urns and sarcophagi are particularly interesting.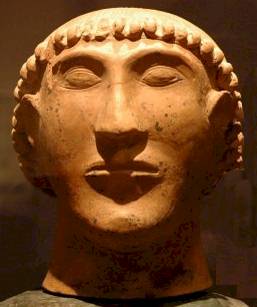 It is possible to visit the catacombs and Etruscan necropolises; the tomba del Leone (6th century b.C.) and the tomba della Pellegrina (5th century b.C.) are open.
Definitely worth visiting are the Museo della Cattedrale and the "labirinto di Porsenna", underground water passages built by the Etruscan and including a large cistern which leads to the romanic cathedral bell tower.